People who have sex four times a week have higher salaries: study

View ninemsn.com.au article here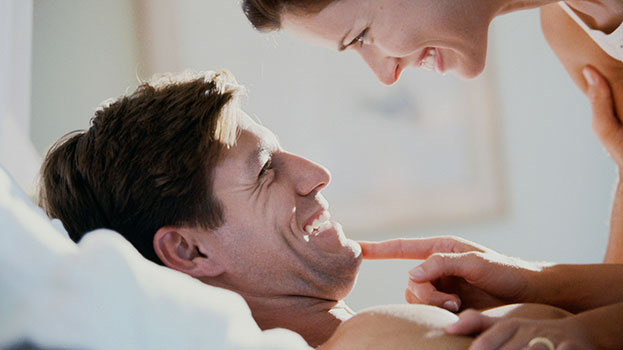 Forget putting in long hours and schmoozing with your superiors to increase your earning potential — spending more time in bed with your partner could actually pay better dividends, according to an academic study.
Nick Drydakis, a fellow at the Institute for the Study of Labour, analysed the results of a survey of 7500 Greek households and found people who have sex four times a week are more likely to have higher wages.
The participants were asked how often they had sex each week, whether they were employed and how much they earned.
Higher wage earners having more sex was particularly evident in people aged 26 to 50, and was the same for both straight and gay couples.
The study made only a statistical link and was unable to establish the specific reasons, however Drydakis suggested it could be because frequent sex was linked with health and happiness, and healthy, happy people tend to earn more.
"Contemporary social analysis suggests that health, cognitive and non-cognitive skills and personality are important factors that affect wage level," he wrote.
"Sexual activity may also be of interest to social scientists, since sexual activity is considered to be a barometer for health, quality of life, well-being and happiness."
Drydakis also said it's possible that high wage earners are more desirable in the dating world, which increases their opportunities for sex.
The sex and money link
Desiree Spierings, sex and relationship counsellor from Sexual Health Australia told ninemsn she's not surprised by the findings.
"People who have more sex tend to be happier, feel more empowered and have higher self esteem," she said.
"Those people are less likely to be depressed, which has a positive effect on your general wellbeing, which could have a positive effect on your ability to work well. If you are less healthy, you are less able to work and less able to have sex, so these things are on a similar path."
Spierings also pointed out that wealthier couples might have the freedom to do more fun activities together, which could aid their sex lives.
"They might travel more and also have people to clean the house and do the laundry," she said.
"People from lower socio economic groups have to do chores at home after they finish work, so might be more tired."
Pamela Supple, sex and relationships therapist from Sex Therapy Australia told ninemsn that financial worries can dampen people's sex drives.
"If people are happy and they don't have worries and concerns about paying the rent or the loan repayment, it does create a lot of harmony in the relationship," she said.
When wealth backfires
However Supple pointed out that a lot of wealthy people work long hours and their sex life can be negatively affected.
"I know a lot of people who are wealthy but because of the time strains and the pressures they don't spend a lot of time together," she said.
"They are stressed and exhausted when they come home and often don't make time for sex."