Presenter, Speaker, Writer, Multi Media, National & International

Pamela Supple is available as a Presenter, Speaker and Writer at State, National and International, Corporate, Media and Private Events. If you would like to consider Pamela for your next event, please contact her to discuss.


Presentation: Sex, Relationships, Technology, Dating, Apps, Porn
I have been a member of the Jung Society Sydney for many years. The society explores the Psychological and Philosophical practices and the body of thought that has developed from Jung's original work via a rich and varied program of public talks, workshops, presentations and other events. Jung's perspective of thought include areas of psychology, philosophy, alchemy and dream.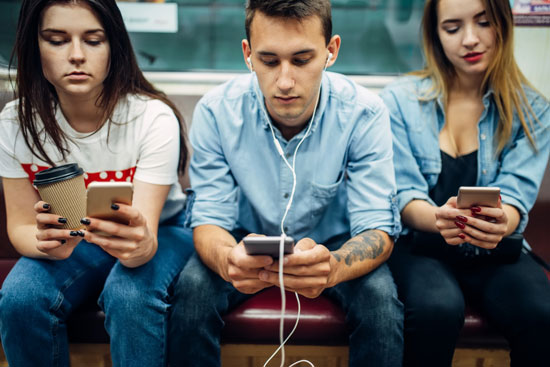 Image: Fotolia

PREVIOUS EVENTS

Hosted by St. Andrews College - Located University of Sydney and
Hosted by Wesley College – Located University of Sydney
- A Fund Raising Evening for the Cancer Councils Girls Night In –
As an expert in the fields of Sex and Relationship's Pamela Supple was recently asked twice to be Guest Speaker and present an Informative, Educational and above all Fun evening to fabulous individual groups of 50 young women from each of these Colleges. The evening's presentation spanned around the topics of Sex, Relationships and Sexual Health plus how to navigate and most of all enjoy this area of ones personal relationships. No topics were taboo, facts, fallacies, dos and don'ts were all discussed. There were laughs a plenty and a great night was had by all.
Written Media


Pamela is regularly asked to contribute as a Co-writer and expert for "International Singapore Woman's Magazine "Simply Her" as a Sex and Relationship Therapist.




Article


Get Your Act Together


Article


9 out of 10 Wives are




Not Obedient in the




Bedroom


Article


Hubby, I Faked the Big O!

Article
No Sex? No Problem

Hosted by Inner Wheel - North Sydney District

Pamela Supple has been asked as Guest Speaker for Inner Wheel, North Sydney District to present an Informal, Interesting, Fun and Educational look into the career of "Holistic Sex and Relationship Therapy".
Inner Wheel Australia is linked to Inner Wheel International which is one of the largest Women's voluntary service Organisations in the world. They hold Non Government Organisation (NGO) status with the United Nations and have representatives in its three centres of Geneva, New York and Vienna.
Inner Wheel National are Sponsors of Cord Blood Research. The umbilical cord is the lifeline between the mother and the baby during pregnancy. It could also provide a lifeline to a child with leukaemia or other life-threatening diseases. Cord blood is the blood left behind in the placenta and umbilical cord and is usually discarded after childbirth. Now the cord blood can be donated to save lives. Researchers are also hopeful of success in the field of Juvenile Diabetes, Cystic Fibrosis, stroke victims and in the repair of damage to the heart, after a heart attack.
Sex: More than biology?

Hosted by City Bible Forum
We have a mixed audience of approximately 200+ each week. The experts we are contacting are not desiring to recruit for their own cause, but willing to intellectually discuss their view with an audience and others in a panel atmosphere.
Pamela Supple (as seen below) will be part of three to four individuals willing to discuss their view on the topic. It is not a debate, but an interactive discussion with a moderator and the audience.
Is sex purely for the survival of our species or does its pleasure point to a higher purpose?
Our panelists have many years of research and clinical experience between them and they will enlighten us on some of the pleasure and pain associated with this delicate subject.
The panelists over the two sessions will include Dr. Vijay Ramanathan, Dr. Ian Nesbit, Pamela Supple, Melinda Tankard Reist and Ian Powell.


Everything You Wanted to Ask About Sex - Hosted by Hush Events

"A fantastic new set of live talks for women only! A sneak peak into the keyhole to the Boudoir..."
Ladies will be seated in a comfortable environment with a glass of bubbles and a goodie bag on arrival..This series is brought to you by international burlesque starlet Sarina del Fuego and Hush Events. It's designed for ladies who are just a little bit curious, but still want to feel comfortable asking those questions. A perfect start to a girls night out!"
Pamela Supple is an expert Sex and Relationship's Therapist (also known as a Sexologist) who would love you to come and embark upon a journey of taboo, excitement, fun and curiosity. Pamela is a practicing Sexologist and regular commentator for the media around all sexual matters and relationships. She invites you to come along to ask, be informed about anything that you would like to know or learn about sex and relationships. Facts, fallacies, dos and don'ts - nothing is taboo.
Connect, Create, Imagine, Become