The 5 surprising things that will give you an orgasm
BodyandSoul On-line Magazine
1st August 2018
According to a sex and relationship expert.
While we're aware that an alarming number of us don't make time for orgasms – whether it's because we don't have the time, or we believe we have more important things in our lives - Womanizer sex and relationships expert Pamela Supple, is here to challenge that belief and to ensure we reach climax.
In fact, Ms Supple says it is imperative we make orgasms a priority today, and in our lives moving forward.
"Orgasms have a multitude of health and wellbeing benefits, and are vital for women at any age," explains Ms Supple.
"We're all busy – but by taking just 30 minutes this week to make an orgasm a priority for you, you're bound to see an improvement in your overall health and happiness."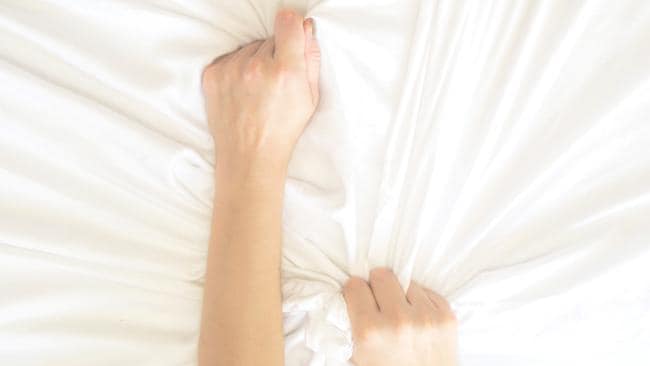 Image: iStockSource:BodyAndSoul
So whether you're practicing self-love for one, or you're sharing this time with your partner, here Pamela shares five surprising ways to reach the 'Big O':
1. Set the scene
This is the number 1 step to get you in the mood, and will stop your mind running at a million miles an hour to ensure you can just 'be.' Dim the lights, light a candle, maybe run a bath, and allow yourself to unwind in a space that provides a relaxing setting.


2. Exercise mindfulness
No, we don't mean chanting 'omm' and practicing your tree pose – we simply mean being in the now. Try a breathing exercise where you slowly inhale right down to your belly, hold for at least 5 seconds, and then release at the same slow pace. Repeat this until you feel yourself starting to tune into your body, and forget your surroundings.


3. Pop the champagne, and those bubbles all over your body
Self-love calls for celebration, so put that champagne on ice! But don't stop there, have you tried pouring the champagne all over your body? Sip and enjoy the unusual sensation of those bubbles popping!


4. Channel your erotic self
There's an erotic self in all of us, and now is the time to channel that. Ask yourself what you're really into and what gets you going? Here is where you can let your imagination run wild, so give yourself permission to engage in erotic dialogue, thoughts, and fantasies.


5. Be selfish
Think of the health benefits that orgasms can bring (read article here), and the powerful relaxation properties that the 'feel good' hormones such as oxytocin and endorphins provide, allowing yourself this dedicated window of time to concentrate on nothing but you! For those of us in relationships, orgasms bring us closer together, solidifying our bond – so it's fine to be selfish about our needs. And for those of us who are single, there are plenty of ways to get them, with a variety of high-tech products on the market to speed up the process.


Womanizer is a global sex toy company that has made a grand entrance into the Australian market. They offer a large range of high-tech products.
Pamela Supple is a leading expert in the fields of Relationship Therapy, Sex Therapy and Wellbeing for Couples & Individuals, as well as working closely with Corporate and NGO's implementing both staff and business Holistic Wellbeing Strategies & Lifestyle Management Plans.

View article on Body & Soul website here or view Pdf article here.